Clergy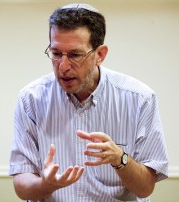 Rabbi Laurence Sebert
212.677.8090 ext. 23 / rabbi@tandv.org
Since becoming T&V's head Rabbi in 1991, Rabbi Sebert has engaged and inspired his congregants to climb the ladder of Jewish commitment. He inspires through his warm personality and non-judgmental style as well as the power of his intellect and his creative approach to the study and practice of modern Conservative Judaism.
A rock and roll drummer, Rabbi Sebert is beloved by the community as someone who never takes himself too seriously, but takes people very seriously. He has the rare capacity to make each person feel special and validated, and to help and inspire them to find their own way to a more committed Jewish life, sometimes in small, yet important steps.
Rabbi Lindsey Healey-Pollack
Rabbi Healey-Pollack is the program coordinator for the CCJ. In addition to her work at the CCJ, she serves as spiritual leader of Congregation Kol HaNeshamah in Englewood, NJ. She received rabbinic ordination and a MA in Talmud from the Jewish Theological Seminary.
She grew up in Houston, Texas and spent five years of her childhood living in Cairo, Egypt. Rabbi developed her passion for Jewish life and learning as an undergraduate at Scripps College in Claremont, CA.
Rabbi Lindsey is herself an alumna of the CCJ, having studied with the program's founder Rabbi Stephen Lerner, z"l. She is excited to share the Jewish tradition's spirit of curiosity with others, and to serve as a guide for those who seek a connection to Judaism and the Jewish community.
She lives in Bergen County, NJ with her husband David, who grew up going to T&V, and their two children.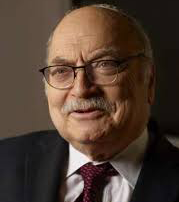 Rabbi Stephen Lerner, z"l
Center for Conversion to Judaism - Program Founder
The founder of the Center is Rabbi Stephen C. Lerner, a Jewish Theological Seminary graduate, and Phi Beta Kappa graduate of Columbia College. Rabbi Lerner has served as editor of Conservative Judaism, the quarterly journal of the Seminary and the Rabbinical Assembly. His work with the Center has been heralded in the Jewish Week and Newsday where he has been referred to as "the leading maker of new Jews in the New York area if not the country."
Rabbi Lerner's passion for converting are articulated in an article he authored for Masoret in Spring 1994. Click here to read the article.
Teachers at the Center are distinguished Conservative rabbis and senior rabbinical students at the Jewish Theological Seminary. The Center receives referrals from all arms of the Conservative movement and from rabbis representing all branches of Judaism, both in the New York area and from other parts of the country. It answers inquiries about conversion from people throughout the world.
Tue, September 26 2023
11 Tishrei 5784
Tue, September 26 2023 11 Tishrei 5784