Town & Village Synagogue welcomes everyone
to attend our Shabbat, Holiday and weekday services!
All of our services are in person
with an option to attend via Zoom (except where otherwise indicated).
Shabbat Services
Friday evenings – 6:00 pm
Saturday mornings – 9:30 am
Saturday afternoons - 12:45/1 pm (in person only)
Check our calendar for any updates in service times.
High Holiday Services
Click HERE for information about High Holiday Services.
Shanah Tovah!
Morning Minyan
Morning Minyan is a great way to start your day!
Sundays at 9:30 am
Monday – Friday at 7:30 am
Morning minyan is in person with an option to attend via Zoom.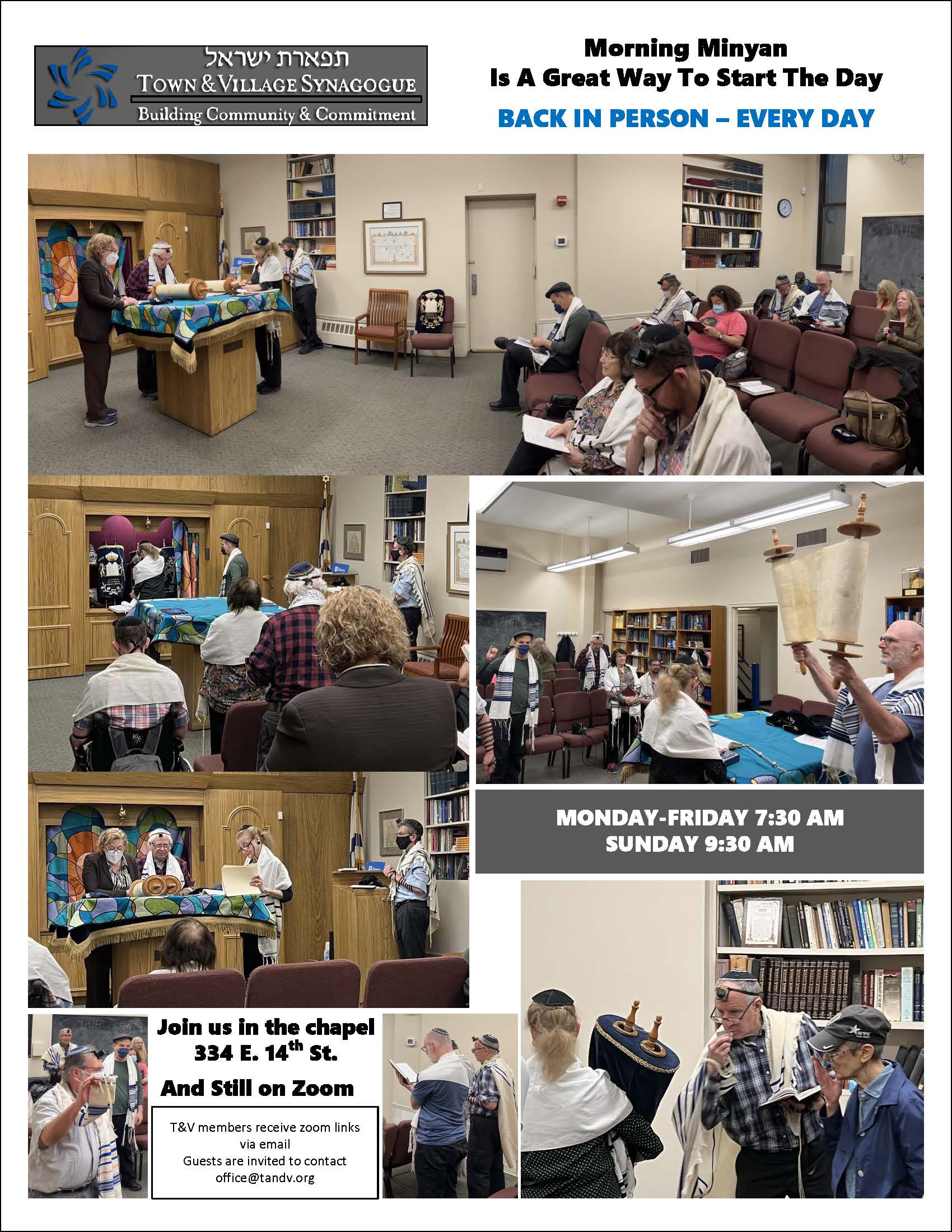 To receive Zoom links for our services, please contact office@tandv.org.
To download a copy of the Imahot text for Amidah CLICK HERE
Click here for some of our favorite Shabbat morning prayer melodies!
Tue, September 26 2023
11 Tishrei 5784
Today's Calendar
---
Upcoming Programs & Events
---
Candle Lighting
Havdalah
Erev Sukkot
View Calendar
Tue, September 26 2023 11 Tishrei 5784